Our coffee is freshly grinded before serving, beans are from local roaster and roasted date between 7 to 30 days for best tasting experience
Selection includes Syphon Coffee, Espresso, Cappuccino and Latte, Cold Drip and Ice Latte
What is Syphon Coffee?
Syphon Coffee – using a heat lamp, the water reaches 94C and the pressure forces the water into the upper chamber.  Coffee is then poured into the upper chamber, diffused into the water for over a minute.  The heat source is then removed, and the coffee is syphoned back down into the pot.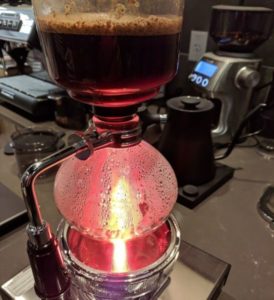 Our Cold drip coffee is available, drip slowly for 6 to 8 hours for smooth refreshing taste.  (limited quantity per day)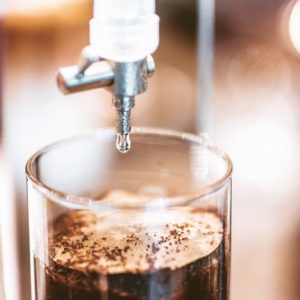 We are also tea enthusiast, always looking for new and different experience to present to our customer.
Our selection of tea includes:
Lavender Earl Grey
Lady Londonberry
Bukhial TGFOP Assam
Bingo Blueberry
Margaret's Hope Darjeeling TFGOP
Mango Tango
Organic Berry Berry
African Queen
Pure Comfort
Strawberry Kiwi
Ti Kuan Yin Oolong
Shanghai Sunrise
Green Lime Cooler
Honey Fig Tree
Organic Cranberry Apple
Grand Marnier
Tropical Fruit Blend
Black Currant
Organic Ginger Mate Chai
Organic Kyoto Cherry Rose
Ginger Sencha
Cream of Avalon
On The Water Front
Pick Me Up
Pina Colada
Cold Brew Tea is also available, selection maybe different each day, come/call to ask.