Welcome to My Cup Of Tea Dessert!
Thank you all for your support during this pandemic 😘
Our new Fall Tea Set is ready, delicious and something you can take home – beautifully hand-decorated tea infused cookie box!
We are restricted with seating capacity due to COVID, so please make reservation for dine-in.  Note also, that take out is still available!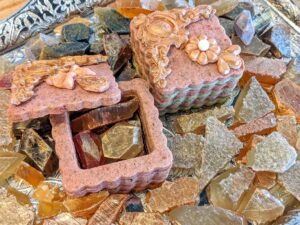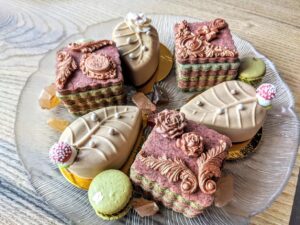 Please also note our hours have changed and may continue to adjust due to on-going situation.
Since Halloween is likely cancelled this year 😞, instead, come celebrate Halloween at My Cup Of Tea Dessert.
For
3 days Only

(Oct 30 to Nov 1) Halloween Tea Set is available – by reservation only.  And come dressed up, you will receive a 5% discount 👻!

Our Scones are also available for take out (minimum 6 for each flavor)
They are freshly baked, so please DM or call us to order
– Classic butter Scone
– Lychee Jasmine
– Earl Grey
– Lavender Earl Grey
– Sweet Lemon
– Kyoto Cherry Rose
– Black Currant
We specialize in Afternoon Tea Set, Dessert, and freshly ground Coffee.
We have over 20 selections of tea, from traditional Earl Grey, fruity Strawberry Kiwi and Black Currant, to Organic Kyoto Cherry Rose.
If you are into Coffee, check out our Syphon Coffee, we use locally roasted beans that is always fresh (1 to 3 weeks).  Or try our Ice Latte, smooth and refreshing.
Have a bit more time and want to relax?  Afternoon Tea set is your choice.  With a combination of savory and dessert – Freshly baked Scones, beautifully decorated desserts, makes a fun and pleasant afternoon.
Want something sweet and tasty?  Come for our choices of Desserts, Waffle, Coffee Parfait and Chocolate Fondue
Our menu items changes often so there's always something new to try, follow us on Instagram to see what's new!